Distributed in partnership with Random House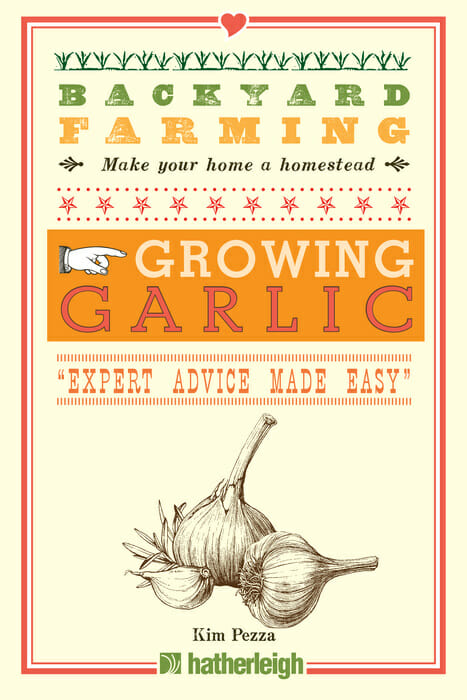 Backyard Farming: Growing Garlic is a comprehensive primer for anyone looking to add garlic to their harvest and includes detailed instructions and informative photographs that help ensure that one's garlic crop is a success.
Every town can be a "green town." Any community faced with rebuilding after a natural disaster, planning new municipal buildings or schools, upgrading retail or industrial centers, or building homes can gain valuable insight from the example of Greensburg, Kansas, set in Thomas J. Fox's Green Town U.S.A.
Sylvia's Farm is a contemporary account of rural farm life and all of the sometimes beautiful, always meaningful lessons that it continues to teach by author and farmer Sylvia Jorrín. Told in short vignettes that span over more than a decade, it is a journal of growth, persistence, and the unexpected joys that a new day can bring.
William Smith's Exercises for Brain Health features physical and mental exercises that are specially designed to strengthen both mind and body. Featuring progressively challenging programs and assessments, this book will keep you motivated along the path to a healthy and active brain.
Questions for the Dalai Lama is a book that gives answers directly from the Dalai Lama himself on topics such as happiness, compassion, love, and more. Compiled by Dede Cummings and Travis Hellstrom, Questions for the Dalai Lama is presented in a clear, elegant format and is easy to share with friends and loved ones.
Suffering from chronic pain can be incredibly isolating and frustrating. Visiting doctor after doctor can leave you feeling as if there is no treatment for your pain. If you or a loved one is suffering from chronic pain, Pain-Wise can be a first step to understanding treatments that can help manage pain.
How to Hug a Porcupine: Easy Ways to Love Difficult People in Your Life, explains that making peace with others isn't as tough or terrible as we think it is–especially when you can use an adorable animal analogy and apply it to real-life problems. How to Hug a Porcupine provides tips for calming the quills of parents, children, siblings, strangers, and other prickly people you may encounter. With a foreword by noted psychotherapist Dr. Debbie Ellis, How to Hug a Porcupine is a truly special book.
Summer is the perfect time to introduce your children to easy and fun methods of getting fit. Including recipes, workouts, and tips, Combat Fat for Kids is a great tool to help you get on the road to a healthier family and a happier lifestyle. Try implementing this recipe for Turkey-Apple Gyros and this Shuffle Running exercise into your routines.
When Martha Moravec shows up at the ER with severe anxiety, she does not expect to be told she is having a heart attack at age 55. What follows is a journey of mind, body, and soul as the shock accelerates a tolerable midlife crisis into a race to close the gap between where she is headed in life and the very different place she wants to be.
Hair often goes from dry and full of static to frizzy and sun bleached by the end of the summer. With this recipe for the "Lustrous Locks" hair treatment from Natural Beauty by Elizabeth TenHouten, you have an easy fix for dry hair that should be indulged in bimonthly during the summer.