Unlock the Secrets of Magnetic Charm and Personal Influence in Your Life
More than a guide to becoming popular or charming—The Charisma Factor is part mentor, part roadmap to embracing your individuality, discovering your authenticity and empowering yourself.
Charisma is an unseen but powerful force that has many different facets. Charisma is a special and compelling spark that makes you unique, and sets you apart from the rest of the crowd, and it is something all people possess—whether they are aware of it or not. By determining what we really want in life, we ignite the drive necessary to reach new heights and become our best possible self. This is the "it" factor—the charisma factor—that separates leaders from followers, students from teachers, and dreamers from doers.
Whether you're someone who lives in the spotlight, or you're a college graduate just starting out on a career, this book will improve the way you communicate and interact with others. Packed with useful lessons and Leesa's personal tips, The Charisma Factor will be your go-to instruction manual to embrace your individuality, discover your authenticity and empower yourself like never before.
About the Author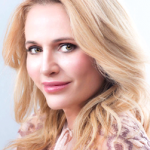 Leesa Rowland is an author, actress, and animal advocate. She grew up in Austin, Texas where she studied broadcast journalism. Leesa is the founder and president of the nonprofit organization, Animal Ashram, an animal welfare group located in New York City. Leesa is a predominate figure on the New York City and Hamptons charity circuit and is supportive of children, victims of domestic violence, and animal causes.
# # #
THE CHARISMA FACTOR
Written by Leesa Rowland
978-1-57826-897-9, $15.95 paperback
978-1-57826-898-6, $12.99 ebook
Published by Hatherleigh Press.
Distributed through Penguin Random House.
Available wherever books are sold.