"Raising Other People's Children gives a practical perspective on the truth that beautiful relationships can be developed even when we're not the people who are supposed to be there—because we are the people who choose to be there."
—Irene Clements, Executive Director, National Foster Parent Association
Raising Other People's Children helps one navigate the complicated world of foster and step-parenting with better awareness and greater empathy, providing real-life solutions for forging strong relationships in extraordinary circumstances.
Drawing on Debbie Ausburn's decades of experience with every facet of the foster care system, Raising Other People's Children provides expert guidance viewed through the lens of real human interactions.
The responsibility and complexity involved in raising someone else's child can seem overwhelming. Regardless of whether someone is a stepparent, foster parent or adoptive parent, it is on them to take on the challenge of caring for the child, helping them to move forward while also meeting their unique emotional needs.
About the Author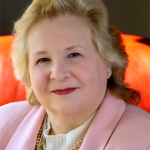 Debbie Ausburn is a social worker, foster parent, criminal prosecutor, and civil trial attorney. That background has given her unique insights into defending child care centers, camps, schools, and mentoring organizations. She has volunteered with and defended youth-serving organizations throughout the United States in matters as diverse as personal injury cases, intrusive government regulations, libel and slander issues, and claims of sexual abuse. She blogs about legal topics at youthserviceslaw.com, and parenting issues at otherpeopleschildren.org. She is based in Atlanta, GA.
Natalie Ford, PhD writes the foreword to the book. She is the Assistant Professor of Behavioral Sciences and Degree Coordinator for the Masters in Counseling at Truett McConnell University (TMU). She earned a Ph.D. in Professional Counseling from Liberty University. Dr. Ford is a Licensed Professional Counselor and practices at a community counseling center. She authored the book, Tears to Joy: Finding Hope in the Presence of Bipolar Disorder and Suicide.
# # #
More Praise for Raising Other People's Children
"As a Juvenile Court Judge, I often spoke to foster parents and stepparents about caring for other people's children, yet I could not speak from experience. Debbie Ausburn speaks not only from experience but also from her heart as she provides wisdom and guidance on the challenges and the joys of Raising Other People's Children. This is a must-read for foster parents and parents of blended families."
—Judge Juanita Stedman, Executive Director, Together Georgia
"This book is a compelling and candid look at the heroic challenges that foster parents accept, including the difficult job of supplementing, not replacing, biological parents. It is an eloquent account of how to provide love, support, and guidance to traumatized children, along with respecting and supporting their need to stay connected to their biological family."
—Emily Acker, CEO, Hillside, Inc.
# # #
Raising Other People's Children
Written by Debbie Ausburn
Foreword by Natalie Ford, PhD
978-1-57826-899-3, $15.00 paperback
978-1-57826-900-6, $9.99 ebook
Published by Hatherleigh Press.
Distributed through Penguin Random House.
Available wherever books are sold.