From Patagonia to Apple, Whole Foods to New Balance, we love our favorite products–and, by extension, the companies that provide them. The emotional connections we form with our beloved brands and services are important relationships–relationships that are potentially worth billions.
In the fast-paced, constantly-changing world of the modern marketplace, brands must adapt or perish—strategies, methods, and techniques must evolve to remain effective and relevant. Are you using yesterday's thinking for tomorrow's challenges?
Brand Intimacy details ways to build better marketing through the cultivation of emotional connections between brand and consumer. The book provides lessons for marketers and business leaders alike who are seeking to understand these ultimate brand relationships and the opportunities they represent.
Business and marketing owners face an increasing difficult task to build brands that rise above the clutter, engage more and grow. Brand Intimacy explains how to better measure, build and manage enduring brands. Brands that are built to inspire as well as profit. Written by experienced marketers and backed by extensive research, Brand Intimacy rewrites the rule book on how to establish and expand your marketing. The book is equal parts theory, research and practice, the result of 7 year journey and a new marketing paradigm for the modern marketer.
For more information, visit mblm.com/brandintimacybook.
About the Authors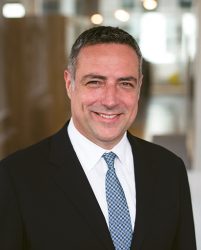 Mario Natarelli is the Managing Partner at MBLM in New York and an established marketing leader to executives and their companies. Over the past 20 years, Mario has helped companies of every size and type, working across the globe to transform, align and manage their brands to deliver growth and value. Prior to MBLM, Mario was the CEO of FutureBrand North America and Middle East and was the co-founder of HyperMedia.  Mario is a graduate architect with a degree from the University of Toronto.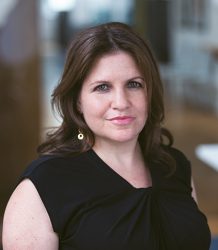 Rina Plapler is a Partner at MBLM and has built brands for over 20 years. She leads strategy at MBLM in New York and has held executive positions at FutureBrand and Gormley & Partners. Rina has worked with B2B, B2C and B2G companies and has extensive strategy experience across a variety of industries including financial services, tourism, health care, technology and telecommunications. She was the creator of FutureBrand's Country Brand Index and MBLM's Brand Intimacy Study. Rina has degrees from McGill and Harvard Universities.
Praise for BRAND INTIMACY
"A great look at what inspires people to engage with brands and how to use that to your advantage. Brand Intimacy, both the book and the concept, is important for marketers to understand and for brands to use wisely." —Sami Main, Digital Media Reporter, Adweek
"Critical reading for any marketer or business leader. Brand Intimacy should change how marketers think about everything." —Jill Malandrino, Global Markets Reporter, Nasdaq
"For those looking to grow their brand and their business, Brand Intimacy is a must-read. It is a thoughtful examination that questions our current thinking on marketing, while offering a better solution, borne through careful examination and consumer insights." —Hamza Mustafa, CEO, PCFC Investments
"A must-read that captures the importance of appealing to instincts and emotions to build powerful brands." —Fran Gormley, Adjunct Associate Professor of Marketing, NYU Stern
"With Brand Intimacy, brand experts Rina Plapler and Mario Natarelli unlock a powerful inner truth about brands—that the best ones create intimate, enduring bonds with customers that leads to revenue growth and value. Powerful and insightful, Brand Intimacy brings a fresh, new perspective on how to build brands and strengthen customer bonds in today's hyper-connected world. The book blends science, analytics, psychology and research along with simple, practical examples to help brand owners and brands achieve their goals." —Jonathan Bell, Managing Partner, WANT Branding
# # #
BRAND INTIMACY
Written by Mario Natarelli & Rina Plapler
978-1-57826-685-2, $25.00 hardcover
978-1-57826-686-5, $24.99 eBook
Published by Hatherleigh Press.
Distributed through Penguin Random House.
Available wherever books are sold.