Understand, Treat and Prevent Coronary Heart Disease
Coronary heart disease (CHD) takes the lives of 17 million people every year. If you or a loved one have been diagnosed with CHD or suffered a heart attack, there are still ways to live a long, heart-healthy life.
In this definitive guide to CHD, cardiologist Waqar Khan, MD, MPH, answers common questions and provides easy-to-follow advice for preventing heart attacks and keeping your heart in tip-top shape.
Using real-life patient stories and the latest evidence-based science, Be Heart Smart explains what CHD is and how it affects the body, explores the root causes and risk factors for CHD, describes the different types of heart attacks and their warning signs. The book also walks you through the tests used to diagnose coronary problems, discusses the medications prescribed to combat CHD, including their side effects, and reveals the latest advancements in surgical and non-surgical interventions.
Written in easy-to-understand language, Be Heart Smart helps you better under-stand CHD and gives you the knowledge you need to take charge of your heart health. It's just like having your own personal cardiologist on call.
About the Author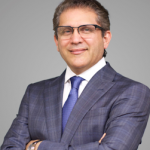 Waqar Khan, MD, MPH, is a board-certified interventional cardiologist who has helped thousands of patients overcome CHD and improve their heart health during his 20-plus years in private practice.
A fellow of the American College of Cardiology, he is in private practice in suburban Houston, Texas, and is an affiliate faculty member in cardiology at Baylor College of Medicine.
# # #
Be Heart Smart
Written by Waqar Khan, MD
978-1-57826-890-0, $15.00 paperback
978-1-57826-891-7, $7.99 eBook
Published by Hatherleigh Press.
Distributed through Penguin Random House.
Available wherever books are sold.