Rediscover play with over 60 screen-free family activities and games that promote bonding, connection, and growth.
Ever wish life (and parenting) was more fun? Stop wondering what to do with your kids and instead begin to play together. You'll be amazed at the wonder these games open up in you and your family's lives.Play Together features over 60 of the best games and activities for children 12 and under aimed at promoting happiness, communication skills, healthy movement, increased emotional intelligence and more. Play is one of the best parts of being a kid, stimulating healthy development and providing wonderful benefits that you and your children will enjoy for years to come. Plus it's simple! Most games are screen-free and can be played in under 10 minutes using materials you already have on hand… or just your imagination! Some of the games featured include:
Marble Mania Madness
3-2-1… Freeze!
The What If? Imagination Game
Cardboard Creations
Snap-A-Letter Scavenger Hunt
Make Your Own Puzzle
DJ Art
Play Heart Art Journal
Rainbow Breathing
Floor Pong and more!
Play Together also includes helpful game hints, prompts to stimulate family conversations, and fun anecdotes from play expert Laura Haver on her own experiences creating and play-testing each of the games. Perfect for anyone looking to add more fun into their lives, Play Together will provide you and your children with endless hours of enjoyment and bring you closer together as a family.About the Author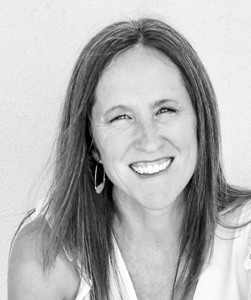 Laura Haver is a play, happiness and communication expert, author, speaker and life design coach. She has helped hundreds of individuals and families to experience more play, growth and inspiration in their lives. Laura is the founder of Author Moms (a community that connects, supports and inspires fellow writing moms) and Alchemy of Fun (a community for busy women who want to bring more fun, fulfillment and magic into their lives). She has been featured on the Today Show, CBS, Fox and more. She has over 25 years coaching experience in leadership, life design and tennis (for both children and adults). Laura lives in San Diego with her husband and two sons. Visit laurahaver.com for more information.Praise for Play Together"…a gift for families looking to add more joy and connection to their lives." —Marci Shimoff, #1 New York Times bestselling author, world-renowned transformational teacher and expert on happiness, success and unconditional love
"…an inspired collection of games, harnessing the power of play to help families have more fun while also building important life skills." —Matt Weinstein, founder of Playfair, Inc., bestselling author and dubbed "The Master of Playfulness" by PEOPLE Magazine"…a must for any parent looking for more meaningful and joyful connections with the children in their lives." —Kasey Mathews, transformational life coach and author of Preemie: Lessons in Love, Life and Motherhood  "…a must-have book for any adult wanting to nourish one of the greatest gifts of childhood—play." —Cheryl Peterson, Ph.D., instructor and author of IDEAS and Because of 4  "…an exciting and inspiring book that is a fantastic tool, guiding adults to think outside the box about how we engage in quality fun with our kids." —Erica Spiegelman, counselor and author of Rewired and The Rewired Life  "I love that Play Together focuses on simple activities with materials you likely already have at home, and that the activities don't require a ton of adult preparation." —Alanna Gallo, founder of Play. Learn. Thrive. # # #Play TogetherWritten by Laura Haver 978-1-57826-974-7, $18.00 paperback 978-1-57826-975-4, $9.99 ebook Published by Hatherleigh Press. Distributed through Penguin Random House. Available wherever books are sold.