"Jeffrey and Jill Dalton have raised the bar for whole food plant-based cooking with the recipes in this must-have cookbook." —Cyrus Khambatta, PhD and Robby Barbaro, MPH, New York Times bestselling authors of Mastering Diabetes
From the creators of the popular YouTube channel The Whole Food Plant Based Cooking Show comes this timely and comprehensive cookbook! Plant Based Cooking Made Easy features over 100 life-saving, whole food plant-based recipes that are gluten-free, refined sugar & oil free, low in sodium, and full of scrumptious flavors.
Modern cutting-edge nutritional research has clearly identified the whole food plant-based diet as the single most potent force for recovering and sustaining human health. Only a diet rich in a wide variety of fresh fruits, vegetables, beans, mushrooms, nuts, berries, and seeds—and which is free of highly processed foods, laden with preservatives, refined oils, sugar, and salt—has the power to reverse many of the leading chronic diseases the world faces today, including heart disease, diabetes, obesity, high blood, autoimmune disorders, and more.
Jeffrey and Jill Dalton share the story of their own 23 year journey to plant-based transformation, one which not only empowered them to reverse their chronic health issues but also inspired them to create The Whole Food Plant Based Cooking Show—and now this cookbook! Drawing on their many years of experience with plant-based cooking, they spell out in detail all the appliances and preparations needed to set up your own kitchen for plant-based success.
New York Times bestselling author Dr. Michael Greger believes this book can "make switching to a whole food plant-diet accessible for everyone." Soon to become an essential cookbook in healthy kitchens around the world, Plant Based Cooking Made Easy is your key to finally finding your own path to better health.
About the Authors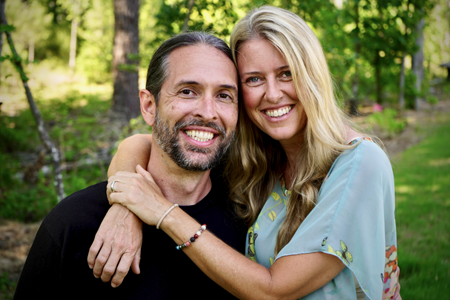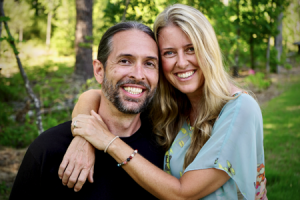 Jill Dalton & Jeffrey Dalton are the visionaries behind The Whole Food Plant Based Cooking Show, a YouTube channel and media platform. The couple knew, after making the switch to a whole food plant based diet and experiencing profound changes in their own health, they needed to share the power of a plant based diet with the world. Together over the past 5 years they have been creating the popular cooking show from their home kitchen in Cary, NC. The Dalton's original recipes, cookbooks, and courses have been used by millions of viewers the world over as they too make the switch to a plant based lifestyle. Jill hosts the show and shares her mastery for creating tasty and easy to prepare recipes that incorporate all of the leading research on plant based nutrition. Jeffrey works behind the scenes writing, designing, filming, producing, and supporting the technical aspects of the show. Learn more about the author and their new cookbook here.
Will Bulsiewicz, MD, MCSI is the New York Times bestselling author of the book Fiber Fueled. He's also an award winning gastroenterologist, gut health expert and the author of more than twenty articles in the top American gastroenterology journals. He's a graduate of Georgetown University School of Medicine and was chief medical resident at Northwestern Memorial Hospital and chief gastroenterology fellow at the University of North Carolina Hospitals. He lives in Charleston, SC with his wife and two children.
# # #
PLANT BASED COOKING MADE EASY
Written by Jill Dalton and Jeffrey Dalton
Foreword by Will Bulsiewicz, MD, MCSI
978-1-57826-879-5, $20.00 paperback
978-1-57826-880-1, $12.99 eBook
Published by Hatherleigh Press.
Distributed through Penguin Random House.
Available wherever books are sold.